Originally from and currently residing in Hellertown, PA .  I've also called State College, PA, Beaver Falls, PA and Clifton Park, NY home.
I began playing the piano at age 4 and took up the trumpet in elementary school, playing through high school as a member of the concert, marching and stage bands. My first keyboards were Hammond and Farfisa organs (I still own both today) which I carted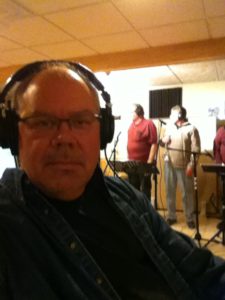 around playing with a couple of rock bands during the high school years. Playing music took a backseat when I went to college (the Hammond wouldn't fit in my dorm room) and then "life happened".
Inevitably, the music bug bit again and bit hard and I was fortunate to find Flirtin' With The Mob in need of a keyboard player. The opportunity to play in a horn band with such talented musicians is a dream come true and I'm lovin' every minute of being a "mobster".