I started playing drums at age 12 on my grandparent's farm in South Carolina. While there, I also played in my high school marching band. After high school, I moved to New Jersey and studied drumming with Carl Wolfe.
Later I attended Jersey City State College majoring in music performance (percussions) and music business. My teacher there Nick Cerrato, Dream Girls music director, taught me to be a musician and not just a drummer. Both Wolfe and Cerrato contributed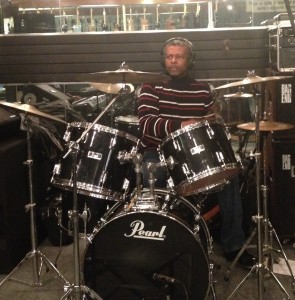 significantly to my musical growth.
Over the years, I have played with several bands including but not limited to: The Goodie Band, Black Explosion, Organist Rhoda Scott, the Clarence Spady Band, High- Strung, several gospel groups and the musical Jesus Christ Superstar. While these bands represent a wide range of genres from R&B, Blues, Rock, Jazz, Country and Gospel, my love is old school R&B along with classical Rock.
I took a long hiatus from playing but started back playing a few years ago. During my break I became a college professor and author. I currently teach at Northampton Community College and I also teach drumming at the Antfarm Music store in Mt. Pocono.